Regional Dua Home Page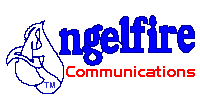 Welcome! Please click any prefered site below.
Organization
Tasks and Functions
Integrated Area Development
East Indonesia Development
Regional Data Base
Regional Papers and Articles
Other Data and Information
Maps of Provinces in East Indonesia
My Favorite Links
National Development Planning Agency
Department of Public Works
The World Bank
Asian Development Bank

We are sorry, our home page is still under construction. But, please wait a couple of days, we are working harder to develop it much better!

Email: bpr2@dnet.net.id